In today's post we will discuss something I have always found very interesting, rich snippets. 'Rich snippets' is a term that describes the additional data that is displayed under a search result for a particular site. It provides additional information about a particular website without actually having to click on the link and visit the site directly. A rich snippet could be a direct link to a particular page on a site you are looking for, a star review and rating of a business, a rating of a single product search and number of reviewers that may determine popularity (Amazon is famous for this) or any additional information that pertains to that particular website. Rich snippets may help you greatly narrow and speed up your searches.

As you can see above you can quickly see the rating of this particular tablet directly from your search results without having to visit the site directly. Below is an example of rich snippets being used in a movie web search allowing you a quick glance at a synopsis of the movie and its rating.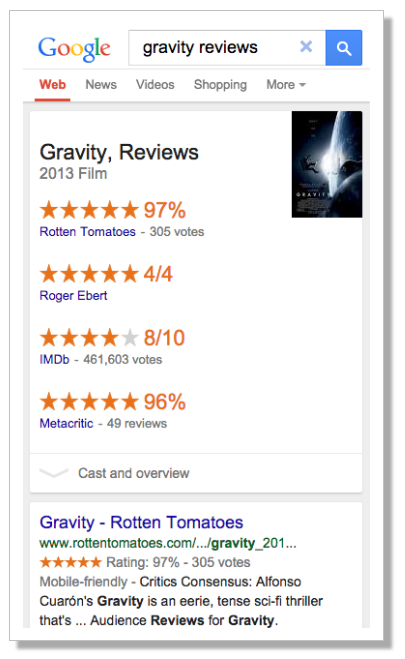 The ultimate goal for the webmasters who implement rich snippets into their site's search results is to better advertise their product and give the customer as much information as possible in the smallest amount of time in an easy to read format. The technology was implemented in 2009 and has slowly evolved into a very powerful tool. Google's rich snippet technology also allows for quick book reviews, music album information, authors and even breaking news.
Sites such as CNN use rich snippets to display recent news right within your search results allowing you to quickly glance at what's breaking without visiting the site itself.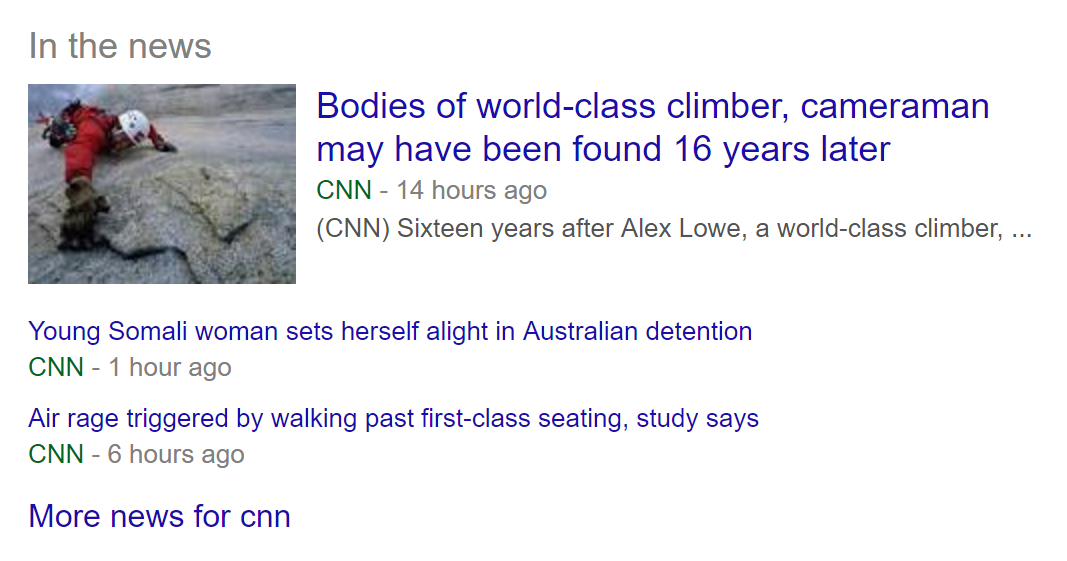 When searching for music, you can run across not only a review but also a one click option to listen to a sample of the music you're looking for, again, without having to dig though any websites.

Below is an example of rich snippets incorporating images directly within the search results.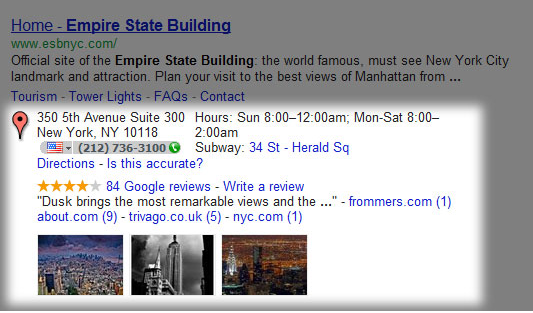 Here is a website for a music venue using rich snippets to give their customer a quick glance at upcoming events.
Below is an example of food websites using snippets to visually showcase their products.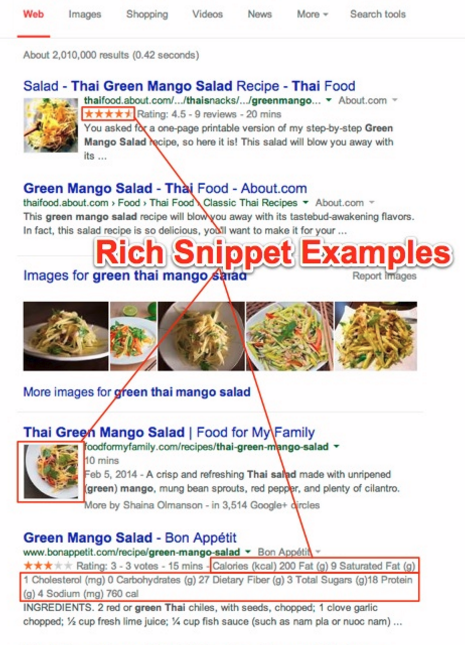 Schemas are a collection of vocabularies webmasters use to mark up their websites with structured data. It is a standardized system that works with most search engines and is organized and maintained by schema.org. This particular, community minded system allows for webmasters to get the maximum effect when promoting their online presence.
Microdata is a set of HTML5 tags that allow you to add information about your site that is directly read by the search engine. As search engines have a very limited understanding about the content of your website this system of standardized tags essentially helps the search engine easier understand your website. This LINK to schema.org describes in great technical detail on how to markup your content.
Additional benefits to adding microdata to your site is to give it some pizazz and eye catching results in hopes of increasing the click through rate. The future of rich snippets remains unclear but all bets are on that Google will continue on perfecting this system in hopes more people will not only use their search engine but spend more time within its search results.